APN Newsdesk |
17th Jun 2013 1:00 PM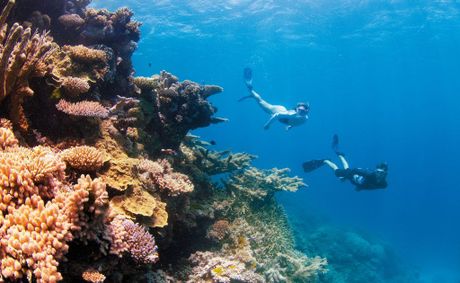 AS the World Heritage Committee meets to decide whether to list the Great Barrier Reef as "in danger", a major CSIRO study will seek the views of 5000 Australians on its future.
The $2 million study will run over the next two months from Cooktown to Bundaberg.
CSIRO social scientist Dr Nadine Marshall said it would be the first scientific study of people's perceptions about the reef.
The study will canvass the views of the tourism industry, traditional owners, ports, shipping, aquaculture, mining and residents of coastal communities.
"It's the first time personal thoughts and feelings about the reef are being comprehensively collected," Dr Marshall said.
"Years of data exist on the economic, ecological and environmental dimensions of the reef and now we're closing the loop and including the hardest dimension of all – people.
"We want to understand what the Great Barrier Reef means to those who live nearby, work around it or visit the area."
Results of the initial study will be published towards the end of this year, with expectations it will continue for a further two years.
The new study comes as Federal Environment Minister Tony Burke announced a new "Eye on the Reef" program, to allow volunteers to help protect the icon.
It involves a free smartphone application that allows people to send in real-time sightings of marine animals while they're out on the reef.
"This world-class program provides an avenue for people to use the app to report their reef sightings and observations to the Australian Government so that we can build our body of knowledge on this vast and complex ecosystem," Mr Burke said.
"Eye on the Reef brings together five assessment and monitoring programs that collect valuable information about reef health, marine animals and incidents."
Photographs, videos and observations from the reef will be fed straight to the Great Barrier Reef Marine Park Authority to provide up-to-date information about the distribution of marine animals.
The United Nations World Heritage Committee is meeting in Cambodia to discuss the protection of the reef, as well as other world heritage sites.
That meeting comes after the committee released an interim report earlier this year, outlining its concerns the reef could be placed on the international World Heritage sites "in danger" list.