ANIMAL JUSTICE PARTY WINS SEAT IN NSW UPPER HOUSE.
Great news ! Congratulations to Mark Pearson and all the people who helped make this huge breakthrough for animals a reality.
Now the animals have a voice in the NSW Parliament.  A strong voice as Mark is one of the most outspoken, intelligent and experienced activists in the state.
This win is almost certainly the first time in the western world that a political party focused on justice for animals has gained an electoral victory.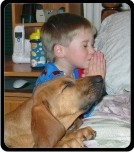 We now can have real hope for an end to puppy farms, more inspectors, factory farming put under the microscope, and no more laws to prevent animal activists from exposing the cruel practices of intensive farming practices.
Onya Mark and all of you who worked so hard to make this victory possible.  The campaign raised $12,000, a measly budget but big enough to make a miracle happen.